A board portal belongs to business tools that supposed to help directors spend less time on meetings and improve teamwork and communication. This software reaches these goals by providing board members with a secure repository and numerous features for planning the meetings, discussing matters, making decisions, and so on.
A board management tool is a comprehensive instrument that can solve virtually all issues directors face. More useful information about board portals available here, you'll find best providers, ratings and comparisons.
What are meeting management tools?
Meeting management tools are focused on planning meetings and often allowing members to hold meetings through video conferences. Additionally, users can share files, and record some results of a discussion. Here are some examples of meeting software: Skype for Business, Zoom, nTask, Meetin.gs, Fuze, GlobalMeet.
Why does your business need a board portal, not meeting management software?
After the coronavirus pandemic has begun, most businesses worldwide had to switch to remote work because of the lockdown. This obviously created issues as not all companies were ready for such a change. Most teams are used to working in the office where one can simply get up and walk a couple of steps to ask their coworker a question.
The lack of personal interaction can harm productivity quite significantly. So business owners started looking for solutions that could solve this issue. As a result, during the spring many meeting management tools saw a rapid increase in users. Zoom — the web conferencing software — became especially successful as it allowed teams to see each other during the conversation.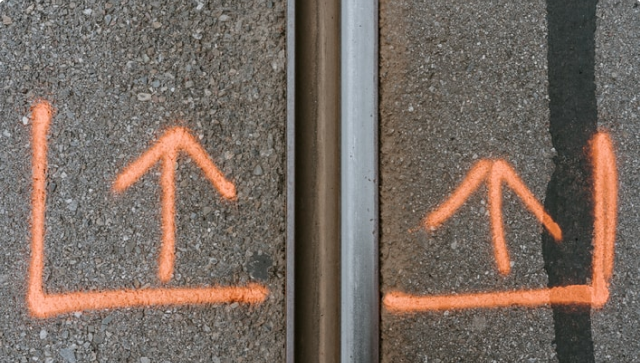 Thus, many companies today use a mix of some web conference tool to create an illusion of real-life communication and any chat app or cloud repository to share documents. However, such a solution seems to create another issue — such tools might expose a business to a potential cyber threat.
First of all, distributing data between even two apps is already not quite safe. The fewer place the documents are stored in, the more protected they are. If you keep corporate information is a single secure repository, you need to worry only about it, not about a couple of other apps as well.
Moreover, the security of meeting management solutions we've discussed above is under a big question, and it's only a matter of time when malefactors will figure out how to hack into a popular tool.
Remote working has many other security issues — you can never be sure your employees protect their devices from threats and are using a secure WiFi network. You can't control the websites they're accessing, so they easily can become victims of phishing and put your corporate information in danger. So the least you can do is to choose tools that can protect sensitive documents.
Board members' problems
Board portals were created as a solution to the problems modern directors face:
Many of them are working remotely or going to work trips frequently,
Directors forget or simply lack time to update each other between meetings,
Board meetings take too much time because everyone has to share updates,
Many details discussed during meetings remain forgotten.
Board portal software's security features
Board portals provide directors with features that help them communicate better, plan meetings, and record minutes. Thus, this tool improves the efficiency of the board of directors. Yet, these are not the only important benefits of such software.
Understanding the importance of online security, board portal providers aim at making their software perfectly safe. That's why they protect their repositories and, therefore, the customer data, with the most reliable bank-grade encryption. Many vendors also safeguard the data transfer ways with encryption to protect your documents when you or other users are uploading and downloading them.
While strong encryption is quite enough to make sure hackers won't get into the storage, you can never be sure users don't disclose their login data. Quite a lot of data leaks happen due to the human mistake — for example, a person opened a phishing email and downloaded harmful software that allowed malefactors to steal login details. Or a user might simply have a weak password that's easy to figure out. Then, no matter how strong the encryption is, the corporate data is still exposed to a potential threat.
That's why board portals offer a multi-factor authentication feature that will require a user to complete some additional step to log into the workspace — to enter a temporary code sent to their phone, for instance. Also, every virtual board room provides businesses with complete control over who can access the data, edit, print, and share it. Thus, you can be sure no unauthorized users will get their hands on your documents.
Why web conferencing software shouldn't be used for remote work?
While one of the arguments against web conferencing tools can be the lack of important teamwork features, let's focus on security. Some business owners might think that they have nothing to protect, but usually, it's not true. Malefactors can transform almost any corporate information into revenue thus harming the company they stole this data from.
Here is a quick list of things that can be a vulnerability of a meeting management tool:
Users can share an access link — it's quite easy to find for hackers,
A tool is not FedRAMP compliant,
A tool is not compliant with other security regulations — ISO 27001, for instance,
There is no or very little control over access other users have,
The recordings are not encrypted,
No multi-factor authentication — your data may be vulnerable because of a human mistake.
That's why every firm should be aware of the risks — data leaks are very expensive, they harm your reputation, and jeopardize the success. Businesses of all sizes are exposed to this threat, so there is no reason for you to neglect the need to protect your corporate data.
Choosing the software for teamwork you should pay attention to how safe it is. Zoom that became a favorite video conferencing tool among employees lately had a data breach just this spring. During it, thousands of video calls were exposed, and many of them contained some sensitive information. And that's only one example of how things can go wrong with such meeting software.
Basically, any tool that allows you to share the information or a workspace by sending a person an access link is vulnerable to hacker attacks. It's relatively easy to obtain such a link and then use it to view the files or recordings of a conference call. Also, most meeting management software requires a user to enter just their login details to access their accounts, and that's not safe.
Board meeting software for remote work management
Even though we were talking so much about the safety of corporate data, it's not the only reason why you should stick to board portals to manage remote meetings. This software is tailored to solve the problems managers face on a daily basis. Virtual board portals allow them to communicate in a protected group and private chats, share documents safely and conveniently, and consider each others' opinions thanks to voting and poll tools.
Thus, board meeting software creates a convenient environment for directors to teamwork efficiently. And that's the most important thing. Managers are worried that the efficiency of a team goes down when members have to work remotely because of the distractions they have around them.
While in reality, it all comes down to social interaction. People are used to talking to each other freely in offices. So when they have to work remotely, they get somewhat lost because they're lacking the communication. This problem can be easily solved with the tools board portals offer.
Moreover, this software supplies teams with instruments that help to track the tasks. During meetings, directors can turn decisions into action points and assign them to executives. Later, everyone will be able to follow the progress on these tasks to make sure the deadlines are being met. Therefore, a board portal becomes a task management software as well so that you can keep all the things that relate to the workflow in one protected and convenient workspace.
Finally, using board portals directors can record meetings and then store these recordings in the safe repository. When someone needs to access the discussion, they can do it in a couple of clicks — of course, if they're authorized users. Thus, directors can avoid arguments, refresh their memories, or prepare for the next meeting.
Conclusion
Board portals basically unite all the meeting management tools within one workspace that's also perfectly secure. This software eliminates the risk of a data leak and boosts the performance of the board significantly thanks to all the teamwork tools it offers.
With a virtual board room, directors can offer a smooth onboarding experience for new members. Also, it's easy to invite a temporary participant by giving them access with an expiration date to the workspace. Then once this person doesn't need to enter the board room anymore, their account gets automatically terminated.
Using board portals directors can:
Be sure unauthorized users can't access sensitive corporate information;
Communicate easily using group and private chats that are also protected with encryption;
Hold votes and polls to decide on minor matters or gather opinions;
Plan meetings;
Prepare meeting agendas allowing everyone to get ready for a discussion;
Share required documents in a safe repository;
Record meeting minutes;
Create and control tasks;
Track their performance.
The advantages of board portals are obvious — they're much more useful and secure than meeting management software. With a virtual board room, directors will have all the required tools in a single protected workspace which will allow them to stay focused and connected to each other.