During the coronavirus pandemic, remote work and online meetings have become a strong trend across different industries.
In early April 2020, MIT conducted a study among 25K Americans. The study discovered that 34% of respondents began to work from home during the lockdown. Another 15% worked from home before COVID-19. Altogether, about half of the US adult population currently works remotely.
As many large companies (e.g. Facebook, Google, etc.) during the coronavirus outbreak have developed programs, according to which some employees will continue telecommuting, post-outbreak, the proportion of people who telework will no longer return to the pre-crisis 15%.
In order to establish efficient workflow, directors and their subordinates have to deal with hundreds of different documents and files – the volume of paperwork is enormous and, of course, there's always the risk of data loss and mistakes. Meeting software was designed to help directors and administrators by facilitating a myriad of tasks for them, especially document handling and preparation for meetings and important events.
With the help of numerous meeting management tools rendered by providers, your company can benefit from a smart approach to collaboration. One of the main functions of board tools is simple document handling. What does that mean?
Struggle to simplify the board governance?
Find out what kind of software would be the most convenient
Every meeting management software solution presupposes storage of business materials in a cloud server. That means that materials are always available for team members from different devices – the platform can be accessed online. All they need is an Internet connection. Here's how it works:
An administrator or director, or any other team member uploads documents on the cloud storage provided by the board app.
Access settings can be adjusted right from the start. The file owner can define who can view/edit/download and print the document. Digital directory boards allow establishing role-based access permissions. Therefore, you can be sure that the files are available for authorized users only.
As soon as the document is uploaded to the cloud, it is available for participants. They can view it using any device, be that a computer, a tablet, or a smartphone. The vast majority of software providers make their products compatible with Windows, Linux, Mac, as well as iOS and Android. All work can be done on the go.
The administrator can also activate notifications. When someone edits, uploads, or attempts to delete a document, other users can get notifications about it. The information is updated in real-time. That helps to establish ultimate control over your virtual collaboration environment.
All that goes without mentioning that board software usually supports a lot of file formats. Word documents, PowerPoint presentations, Adobe Reader files, PDF, all kinds of images – now you can simply upload them and view in a single environment.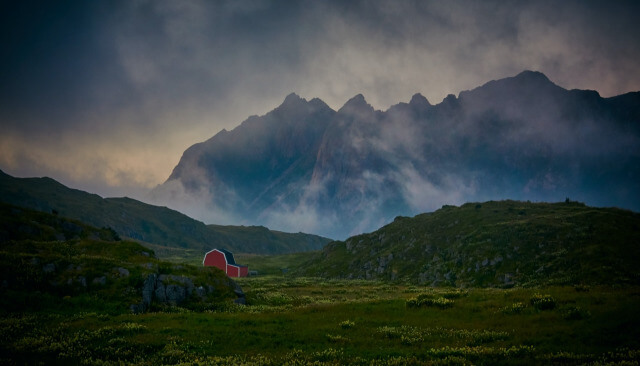 How to use board meeting software for remote work?
According to meeting software reviews, one of the most precious features is the possibility to work distantly. Thanks to meeting collaboration software, directors don't have to gather the team together every time they need to make a decision or discuss some business materials. Now the entire workflow can take place in the digital space, and users will be able to access it 24/7.
Here is how meeting management tools can improve the workflow. You can organize the work in the following manner:
Upload business materials and set up important dates in the calendar of your portal.
When necessary, your team members will edit files and leave their annotations with offers/answers/issues. The others can be notified about changes in real-time.
Need to take a common decision? Every decent board app offers a voting system. Now users can cast their votes online: you will see what the users are up to. Such an approach makes polls totally transparent and fair.
With the help of company communication tools, staff can send messages to each other, share information on social media and messengers. Some providers offer integration with major third-party platforms and applications, including social media platforms, email agents, and other programs.
Now your team members don't have to leave home to contribute to the workflow process. They can leave comments and edit files right in the platform, which saves time and boosts productiveness.
The most convenient document management
As you have already understood, such meeting management solution as board portal applications can ease work significantly not only for directors but their subordinates, too. Shifting document management to the virtual environment has a lot of advantages for every company.
First, you eliminate paperwork entirely. Secondly, you make access to documents easy and available to all concerned parties. Thirdly, you let your team members the chance to react to changes instantly by renewing information in real-time. Workflow organization has never been so smart!
In which cases the best meeting software helps? Judging by reviews, companies reap benefits from this solution every day:
Instead of printing out piles of documents, you can conduct paperless meetings. All participants need is a laptop, tablet, or smartphone. The platform will provide instant access to necessary documents, and users can leave annotations right in the digital documents.
Team members can edit documents and see alterations in real-time. Now employees don't have to make personal calls or sent emails to each other – they will see annotations and changes in the platform. If necessary, they will be notified about that.
Inbuilt calendars help to organize the schedule properly and will display alarms about the upcoming events. Now directors won't miss the important meetings.
What about the business material exchange? Emails don't allow for bulky applications while meeting software offers the entire cloud storage at your disposal. It supports a wide range of file formats, and some providers offer unlimited storage space.
As numerous reviews show, the software makes work much, much more efficient, and trouble-free. Why dealing with boatloads of documents, spending time on mailing and discussions, while all that can be eliminated thanks to advanced software?
No matter what your company focuses on – education, commerce, medicine – convenient software can decrease the time for organizing meetings and collaboration. If you want to boost the productivity of your staff, it's high time to implement such a solution.
Need advice on which tool is better for your business? We have performed a detailed comparison to ease the task for you. You can read reviews and see the key advantages of every solution. Make an informed decision, and enjoy the advantages of the best meeting management tools.
Time to use the modern board management software!
iDeals Board serves board of directors, committee members with a comprehensive suite for governance tools
Visit Website