When you're preparing for a business meeting or other mission-critical events, it's important to organize fast and efficient work with documents. At the same time, the security of corporate information shouldn't be neglected, as well. Traditional mail and courier service make document transfer too time-consuming and risky: you don't want third parties to access your business materials. What can be done? Go digital!
With the help of board room software, you can organize work in the virtual environment and control the access rights for every participant. This is a responsible approach to document handling and is certainly the smartest one. Every app is designed so that the users' materials are stored in a cloud server. That ensures redundancy and exceptional security of data.
Discover effective management tool for your board
How board portal keeps business data secure?
All business materials can be stored in one place – a cloud server. That minimizes the risk of data loss and allows you to find necessary files much quicker. Convenient search tools are available in the vast majority of platforms.
The servers used for data storage guarantee the unbeatable protection of your files thanks to encryption, private keys, a firewall, and the level of role-based access rights. Providers offer the most advanced hardware and failure-proof cloud servers with a lot (or even unlimited) storage space.
With a board app, you can see who and when viewed, edited, and uploaded files. No action will stay unnoticed. The administrators can keep control over the documents and block access when required.
Meeting software prevents unauthorized access. If you don't want your files to go public, you can make them accessible for certain personnel only. It's easy as one-two-three – navigation is intuitive.
Thanks to meeting software, you can stay assured that meeting participants will view files only when needed. You can block access to documents whenever it pleases you.
Struggle to simplify the board governance?
Find out what kind of software would be the most convenient
It goes without mentioning that such solutions are easy to be used on the go. They are compatible with different OS, including smartphones like iPhone and Android.
Secure access
One of the main security benefits of meeting software is the possibility to set up access rights based on users' roles and other factors. Calendars and documents can be viewed or edited only by authorized people assigned by the administrator.
How does that work?
You upload corporate files and create folders where they can be organized.
You set up access rights either separately for every file, or for the entire folder. Users can be allowed to view/download/edit/share the documents – it's up to you to choose.
Some additional meeting management tools can be used for security purposes. For example, access time out, or two-factor authentication.
Therefore, with board management software, you can be sure that no unauthorized personnel can get access to your files. You define who can work with documents, and how exactly. As soon as access expires, users are not allowed to work with files or view them.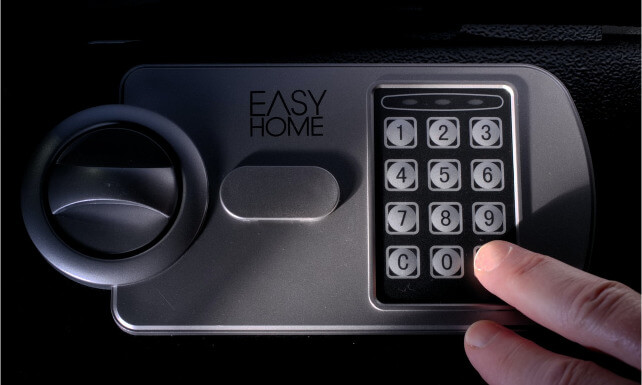 Meeting app for security management
Thanks to convenient software, directors, and administrators establish unbeatable protection of business documents. The access level is only one tool in their inventory – there are many other factors boosting the safety of documents. What else can a board meeting app offer for you? We have performed a comparison to find out which features are the most critical for establishing excellent security of meeting management solutions.
First and foremost, the software is available as a cloud solution, which means the files are stored on cloud servers. Such servers ensure 100% uptime and excellent redundancy, and they are protected by a firewall and advanced anti-hacking system. Besides, the solution leverages encryption of data: that means that documents cannot be stolen or forged by third parties.
Secondly, digital directory boards feature two-step authentication. This way, login name, and password are not enough to access files. Users will need to verify their identity before watching and accessing files. It can be done with the help of SMS code.
Thirdly, meeting software helps you to avoid paperwork. The risk of losing data accidentally is always high: it can be lost when sent by mail or carried in a case. The storage of files is totally digital: the files are kept in a highly secure place, they won't be spoilt, damaged or lost eventually. You save time and place in your office
There are at least three reasons to leverage such a platform in your business:
You make preparation for committees and meetings more efficient and minimize the time required for document gathering and search.
You set up access rights for all participants and protect mission-critical information against malicious users.
The information is stored on safe and secure servers. It can be viewed from different devices, and you will sleep soundly knowing that it won't be lost or forged.
All in all, using a board app is a must for companies that want to secure their mission-critical documents and prevent access of third parties. Such solutions are suitable not only for meetings: they can be used on a daily basis to perform collaboration and work with business documents. Board management solution is versatile: it can be successfully integrated into any company, no matter what it specializes in.
As soon as you start using portal programs, you will forget about bulky and time-consuming paperwork, problems with printing and mailing, and many other issues. The business files will be stored in one place securely.
The market offers a wide range of solutions, and selecting a highly secure one is crucial for your business. To help you make an informed decision, we have performed a detailed comparison.
Time to use the modern board management software!
iDeals Board serves board of directors, committee members with a comprehensive suite for governance tools
Visit Website