Paperless board meetings became a reality thanks to advanced technologies. The software helps businesses be more efficient and not to focus on a daily routine. That is exactly how each company can benefit from a paperless board meeting.
Discover effective management tool for your board
Traditional meetings of directors can cost quite a lot, especially for a corporation with offices in different countries. The company needs to pay for the plane or train tickets and hotel rooms for arriving participants, food, and drinks, a conference room if the office can't facilitate all the directors, and so on.
Then there are documents that need to be printed out and multiplied so that each member of the board has their own set of papers.
To address these problems, software developers created various business tools. Today companies can use board portals to improve the collaboration between directors and hold paperless board meetings.
Here are the top 10 reasons to switch to paperless meeting software:
Reduce time spent on meetings
Cut expenses
Improve the efficiency of the board
Streamline communication between directors and workers
Keep board members focused
Make information accessible
Protect corporate data
Increase the flexibility of the board
Enhance the meeting management
Let you be more eco-friendly
1. Reduce spendings on each board meeting
As we've already mentioned, traditional meetings can be rather expensive. If you use paperless meeting software, you will at least cut spendings on printing all those copies directors need for the discussion.
If you decide to hold a virtual event, the expenses will go down significantly as you won't need to cover travels for directors. So basically, you'll only need to pay for a board portal.
2. Save time for board members
One of the biggest benefits of paperless meeting software is that directors can use it to exchange updates and relevant documents and study those to prepare for a discussion before the meeting.
Then, once the event begins, they can jump straight to the conversation and decision-making. No endless updates, no boring reports. Only collaboration and fruitful discussion.
3. Improve the effectiveness of board meetings
The sole fact that directors won't need to go through updates at the beginning of the meeting already means that they won't get tired before the discussion starts. Therefore, they can think clearly as they're not worn out by listening to the reports.
Additionally, board portals allow directors to create meeting agendas so that everyone can come up with some ideas before the discussion. Paperless meeting software supplies members with different tools such as votes and polls that can improve the decision-making process.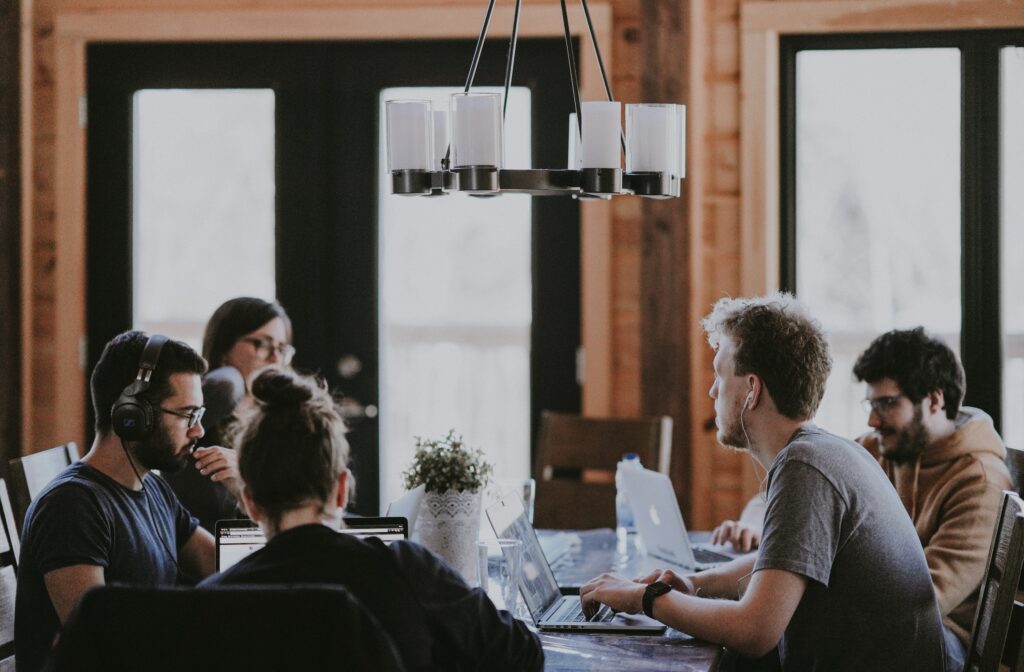 4. Enhance collaboration between board members and employees
Most board portal providers allow users to integrate this software with other business tools. Thus, it's easy to connect the board portal to apps employees are using to synchronize the flow of documents and control the progress of tasks.
Paperless meeting software creates a smooth and centralized workspace for directors allowing them to stay in touch with employees.
5. Focus the attention of board members
It's hard for directors to remain connected to each other all the time as each of them needs to take care of processes that are running in their departments. Board portals allow them to communicate between meetings.
Then during the discussion, directors will have a better understanding of what's going on. It means that they will be able to stay focused on the conversation rather than on studying the documents and reports.
Also, such paperless meeting software helps directors to stay aware of processes held within the company every day as most board portals allow users to create, assign, and track tasks.
6. Make it easy to access the information
Board portals can be accessed from any device and location as long as a user has an internet connection. This means that directors won't experience delays or issues simply because they can't receive a printed document. All the information uploaded to the board portal is easy to reach, and members can study it even on the go.
Struggle to simplify the board governance?
Find out what kind of software would be the most convenient
7. Protect your information
Data leaks are no joke. They are expensive, and they can cost a company its reputation once customers realized their sensitive data was exposed. So it's crucial for a business to protect its information, and board portals are perfect for that. This software will let you hold paperless board meetings while keeping corporate documents reliably protected.
It's impossible for malefactors to get into a board portal because providers secure their servers and customers' repositories with encryption. Directors get to use additional safety features such as two-factor authentication.
8. Make your board flexible
Are directors from your board located in different countries? Is someone on a business trip currently? No problem, just hold a virtual paperless board meeting using video conferencing software and a board portal.
Technologies allow us to be flexible as we become less attached to offices. Leverage this opportunity to hold a meeting even if some participants can't physically attend it.
9. Improve your meeting management
Board portals supply directors with the ability to establish agendas, record minutes, hold votes, create and assign tasks, and other features that can improve the way your company manages meetings.
You might want to assign someone to control this paperless meeting software so that everything remains organized. Then directors will never have to worry about lost information and forgotten tasks.
10. Be eco-friendly
This reason remains overlooked by many businesses. Nevertheless, it's a very important benefit of paperless meeting software. Such tools take away the need to print papers. Thus, you can reduce the carbon footprint of your company as you waste less paper.
However, the main issue our planet has with printing are printers themselves. When they work, they produce a lot of harmful emissions. So the less you print, the better. That's how board portals will help you be more eco-friendly as you run your business.
Here you can find more info about paperless board software
The bottom line
Paperless board meetings are not some ephemeral future we might see one day. They already are our reality. A lot of companies around the world adopt paperless meeting software and move their documents to the secure cloud to make them accessible and protected.
Most providers of board portals and other similar software offer free trials for businesses to see if they like the tool. Use this opportunity to test the paperless meeting software, and while you do that, keep all the benefits in mind.
Time to use the modern board management software!
iDeals Board serves board of directors, committee members with a comprehensive suite for governance tools
Visit Website
FAQ
What is a paperless meeting?
A paperless meeting is a gathering that is held digitally or in person with the help of board management software. Directors use mobile applications to review documents, vote, sign, and present their motions.
What are the benefits of a paperless meeting?
The primary advantage of paperless meetings is convenience. Directors can access all the necessary documents from a centralized digital space without worrying about misplacing a file or compromising sensitive data. Paperless meetings are also more cost-efficient as they eliminate the need to print and distribute paperwork and gather all members in a physical location.
Is going paperless an effective strategy?
Yes, paperless governance has proven to be more environmentally friendly, globally oriented, and cost-effective than the traditional approach to board meeting facilitation.
What do you need for paperless meeting management?
You need trustworthy and secure board management software that meets your company's requirements and budget.
How to organize a paperless conference?
You can successfully host a paperless conference in five easy steps:
Find the meeting management solution that meets your requirements
Organize the digital space by uploading the necessary documents and configuring settings
Invite all the participants with the instructions on how to use the software
Schedule the event, send out RSVP forms, and distribute digital meeting packets to all attendees
Host the conference.