Launching and nurturing a startup is a journey like no other, and there is one critical aspect that often holds the key to sustained startup long-term success — governance. But what sets startup governance apart from its traditional corporate counterpart?
This article delves into the distinctive traits of corporate governance in startups, exploring the composition of their boards, their defined roles, and the importance of a board of directors for a startup.
Simplify and optimize board management
What is different about governance in startups?
Startup board governance has specific characteristics which are not always found in governance processes in other kinds of companies. These are:
Informality: because a startup is a small, new business, and startup founders are often young people and friendly with each other, startup governance is usually informal. For instance, 65% of startups have no formal process for recruiting board members.
Flexibility: because startups are focused on developing their own business model, it's much easier to build a board of directors in a startup than in larger, well-established companies.
High pressure: since startups are do-or-die companies, with high failure rates, there's usually more pressure on a board member in a startup than on a decision-maker in a larger company.
As a startup grows, governance models become formalized and established, and decision-making can be shared among more people than just an initial director holding one board seat. It makes it essential to form a board of directors for startup companies.
The role of startup board of directors
What is the precise role of startup board members and how can boards operate at their best? To comprehend this, the entrepreneur Mark Suster believes it's crucial to differentiate between the functions of the startup management and those of a board:
The startup management team function is to oversee day-to-day business operations and make significant decisions within the established framework agreed upon by the management and the board.
In contrast to management, the board of directors affect startup annual operational plans and strategic direction, periodically reviewing progress, and making necessary adjustments. Additionally, the startup board oversees financials and any out-of-pocket expenses, develops strategies for hiring and termination, even regarding CEO and company founders.
Key takeaway: The management team handles the daily operations, whereas the startup board oversees the executives and the CEO.
Key startup board of directors responsibilities and roles
Each startup company has a legal obligation to establish a board of directors. Initially, this board may comprise just one director (founder or not), but as the company grows, the board will expand to more members — from three to five directors on average.
This may involve the inclusion of outside directors, board observers, and external investors, such as angel and seed investors.
As custodians of fiduciary duties, all startup board members possess three mechanisms by which they exert their impact:
The internal rules, procedures, and policies they establish to oversee management
The selection of leadership, particularly the CEO
The endorsement or rejection of strategic capital allocation decisions
The particular board of directors duties in a startup depend on their function. But usually, board seats in a startup are taken by the following preferred directors:
How to choose a board of directors startup?
Deloitte states that diversity in governance boosts creativity and innovation by at least 20%.
When creating a board of directors startup, it is essential to bring together individuals with a wealth of experiences and skill sets.
For this reason, Scott Weiss from Andreessen Horowitz recommends selecting board members based on the following criteria, regardless of growth stage:
Experience and expertise: Seek those who bring practical wisdom and extensive networks in your market, complementing venture capital specialists with true operational know-how.
Bold opinions: Productive boards thrive on open discussions. A board member unafraid to express their ideas drives better decision-making, as championed by Ray Dalio's 'radical transparency' concept.
Responsiveness: Given the fast pace of startups, responsive startup board members who swiftly return calls, texts, and emails prove invaluable in addressing urgent issues, providing guidance, and planning ahead.
Tangible value: Effective members go beyond meetings, contributing tangible value by introducing potential partners, assessing candidates, coaching leadership, speaking at events, aiding financing, and more.
Defining optimal structure of a board of directors startup
To define an optimal board structure, let's see what experts think on this matter.
Fred Wilson, a Union Square Ventures partner, suggests an ideal startup board should include the CEO (whether founder or not), a financial investor (experienced Angel or VC), and 2-3 CEOs of successful peers.
While serial entrepreneur and VC Brad Feld extends this by proposing an independent director and, if feasible, the company's legal counsel, as outlined in his book "Startup Boards."
Key takeaway: An ideal startup board structure comprises the CEO, a seasoned financial investor, several accomplished CEOs from peer companies, an independent director, and potentially the company's legal counsel.
Decision making process in a board of directors for a startup
Decisions within a startup board are collaborative, involving structured processes and consensus-seeking. As pivotal choices arise, board members engage in board meetings, during which they discuss crucial matters such as strategy shifts, funding, leadership appointments, and major initiatives.
When a vote is needed, the specifics vary but often follow a majority rule within Robert's Rules of Order or align with company bylaws.
Crucially, consensus plays a pivotal role for boards, striving to align diverse viewpoints toward a shared path. However, maintaining alignment can be demanding, particularly as the board expands and diverse backgrounds converge.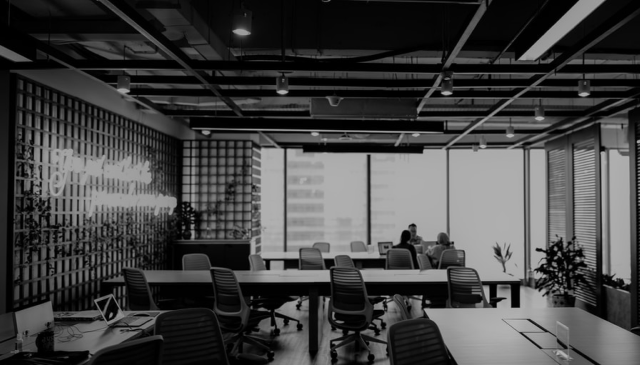 How often do board of directors meet startups?
The frequency of board meetings is determined by the company's stage, the preferred board governance models, and the management's requirements — which is why they can happen as often as every day or every quarter:
Quarterly basis. In-person quarterly meetings work perfectly for established startups. They happen before the beginning of each next quarter, with a goal of reviewing past quarter results.
Monthly basis. Early-stage companies might benefit from more frequent meetings, either in-person or via phone. Since in their early stages startups are prone to strategy shifts, monthly or weekly meetings prove beneficial for them.
Daily basis. During crises or significant changes like acquisitions, boards meet more often, even daily. Such meetings usually last a few hours, extending as needed based on the agenda.
Integrity in a startup board of directors
Good startup governance starts with strong ethics and integrity of its leaders. International Institute for Management Development defines four areas to keep an eye on to ensure strong startup board integrity for the best company's interest:
Tier-I Conflicts: These involve actual or potential conflicts between a board member and the company. Issues such as misusing positions for personal gain, insider trading, neglecting board responsibilities, and self-dealing fall into this category.
Tier-II Conflicts: Compromised duty of loyalty to stakeholders or the company characterizes these conflicts. It could result from certain members exerting undue influence through favors, relationships, or psychological manipulation over others.
Tier-III Conflicts: This refers to conflicts between different stakeholders within the company. Evaluating the existence of such conflicts necessitates careful consideration.
Tier-IV Conflicts: These involve conflicts between the company and society at large. Each board member bears the responsibility to ensure that decisions are not only wise but also socially responsible.
It's paramount to address these potential conflicts, especially in a young company. By doing so, startups let directors early react to potential issues, while upholding ethical integrity and bolstering stakeholder trust.
Evolving needs: When your startup needs a board of directors
Usually, local law requires that a startup have a board of directors once it accepts investors. Simply put, a board of directors is a group of people that the startup CEO is accountable to, and who make sure the company is run so that the shareholders profit from it.
Furthermore, having a board that is knowledgeable about current board governance trends enables startups to adopt progressive strategies, foster better communication, and stay ahead of industry developments, enhancing the overall effectiveness of the organization.
But that's not the only reason for having a board of directors in a startup. As a startup evolves, several triggers prompt the establishment of a formal board of directors, marking a transition to more structured governance:
Funding rounds: With increased funding, investors often require board representation to safeguard their interests, infusing expertise and oversight.
Regulatory compliance: Growth often brings legal and compliance complexities, necessitating experienced oversight.
Market expansion: Entering new markets requires strategic direction and insights that a structured board can offer.
Stakeholder accountability: As stakeholders multiply, formalizing governance enhances transparency and accountability.
When board members are well-chosen, they can take away some of the pressure on executives. Board directors do this by helping executives draw and implement the best strategies through:
Experience: the right board member can bring to the company professional experience that the founders lack.
Mediation: when executives disagree on important decisions, the board can help them reach compromises and agree on solutions.
Realism: a board member with a certain business and life experience can bring overconfident executives back to earth and help them draw realistic strategies.
Trust: when potential investors know the company is run by a strong, expert board, they are more likely to invest in it.
Guidance: board members play a crucial role in enhancing the effectiveness of the company by providing valuable guidance and fostering better communication among all stakeholders. For instance, they may organize a board retreat, an off-site meeting where board members and executives come together to set goals and discuss critical matters in a focused and relaxed environment.
These are some of the reasons why company founders should consider having a board even if they haven't yet reached the point where it's a legal requirement. For instance, as startup needs evolve, structured governance becomes imperative for:
Risk management: As risks diversify, a structured board enhances risk assessment and mitigation strategies.
Mergers and acquisitions: Pursuing M&A necessitates refined decision-making and negotiations, favoring a structured board's insights.
IPO preparation: Transitioning to public markets demands robust governance practices that a formal board provides.
Since having a board of directors means sharing power, it's important to choose the right people for it. It's also important to make the most of the board member time commitment and knowledge by giving them the best tools to do their job.
Effective board governance: Lessons from successful startups
Real-world success stories of renowned startups demonstrate the impactful role of effective board governance:
Airbnb — With Brian Chesky as CEO and a structured board, Airbnb navigated regulatory hurdles and scaled globally. Strong board input guided expansion strategies, fostering Airbnb's transformation into a hospitality juggernaut.
Slack — Stewart Butterfield, CEO of Slack, assembled a board comprising industry veterans and innovators. Their collective experience facilitated rapid growth, strategic partnerships, and an eventual acquisition by Salesforce.
Peloton — John Foley, Peloton's CEO, cultivated a board rich in diverse experiences, including retail, technology, and fitness. This collective insight fortified Peloton's market position, driving innovation and widespread adoption of their product.
While all these cases describe corporations from different industries, what unites them is effective board governance. With collaborative guidance from experienced leaders, they achieved fast market growth and facilitated decision-making.
Board member technology: When do startups need a virtual boardroom?
As board membership grows, and governance is formalized, startup boards should consider simplifying their tasks by using a virtual boardroom. Among others, virtual boardroom software makes it easier for company managers and board members to:
Set board meeting dates
Create, distribute, and edit meeting agendas
Create, share, and comment on board packs
Conduct and take part in online meetings
Vote on proposals and sign legal documents
Record meeting minutes
Assign and follow-up on tasks
Store board documents
So, when exactly is the time for a startup board to go virtual? Let's look at the typical startup development stages:
Seed stage — the board comprises only three members: two co-founders and one seed investor. At this stage, a boardroom is probably not yet necessary, since governance processes are still very informal and unfixed.
Series A — after the second round of funding, the board will usually have an additional Series A investor, and an independent director (a professional not involved with the company in any way besides sitting in the board). At this point, processes are more formalized, and boardroom software starts to be helpful.
Series B — after the third round of funding, the Seed investor will usually be replaced by a Series B investor, so that the board still has five members, but the configuration has changed. As with Series A startups, using boardroom software will now be an advantage for executives and board members.
Series C — a Series C investor joins the board, and so does a second independent director. The board has now seven members, and boardroom software will be a great help for organizing and carrying out board meetings and work in the fast-paced startup.
Speaking of specific opportunities a board portal can offer to a startup board member, these are:
Virtual veetings: Board portals enable virtual meetings, allowing startup board members to participate remotely. Video conferencing, screen sharing, and voting capabilities enhance remote collaboration and decision-making.
Investor communication: Startups can use board portals to communicate with investors by sharing updates, financial reports, and performance metrics. This fosters transparency and keeps investors informed about the company's progress.
Task tracking and accountability: Some portals include task management features, allowing board members to assign tasks, set deadlines, and track progress. This ensures that action items from previous meetings are followed through effectively, and any progress can be easily shared with outside investors.
Consider using board portals to grow your startup's governance? You're welcome to our home page where we provide advice on independent board portal evaluations, reviews, and comparisons.
Conclusion
At first, board governance is usually informal and flexible, and happens among a few people. But as the company grows, the role of board of directors in a startup becomes more important.
Initially, a startup's board of directors can consist of just the CEO, but eventually, the group of three to five directors will be required, including independent directors, board observers, and external investors.
As startups grow, triggers like funding rounds, regulatory compliance, market expansion, and risk management necessitate a more structured board. One such tool is boardroom software, which allows startup boards to easily organize meetings, share and store board documents, conduct meetings and keep track of tasks and goals.
As boards expand and governance formalizes, virtual boardroom software simplifies tasks like scheduling meetings, creating agendas, conducting online meetings, and tracking tasks. Most importantly, board portals streamline investor communication.
Time to use the modern board management software!
iDeals Board serves board of directors, committee members with a comprehensive suite for governance tools
Visit Website
FAQ
Who should be on the board of directors of a startup technology company?
The board of directors for a startup technology company should ideally consist of a mix of individuals, including the CEO/founder, seasoned financial investors, experienced CEOs from peer companies, independent directors, and possibly legal counsel, to provide a well-rounded blend of expertise, strategic guidance, and governance oversight.
How does a startup elect a board of directors?
A startup typically elects its board of directors through a formal process, often outlined in the company's bylaws or governing documents. This process involves nominations, shareholder voting, and the approval of candidates during the company's annual general meeting or through a special resolution process as required.
Who sits on a startup board of directors?
A startup board usually consists of a diverse group of individuals, including the CEO or founder, representatives from investors (such as venture capitalists or angel investors), independent directors with industry knowledge, and potentially trusted advisors or industry veterans who contribute valuable insights to guide the company's growth and decision-making.