Nonprofits usually have to deal with a very limited budget, so often they'd try to cut expenses to the minimum. Yet, not all business tools should be neglected because of the financial struggle. Nonprofit organizations don't differ much from businesses whose aim is profit — there is just as much governance and work. That's why you should pay attention to board portals for nonprofits.
Discover effective management tool for your board
How nonprofits differ from commercial organizations?
The obvious difference would be in their goals. While a nonprofit organization aims at completing its mission, the goal of a for-profit company is revenue. Of course, the latter also has a mission. Still, it stands along with the profit.
When it comes to the board of directors, there also are significant differences. The nonprofit board is usually larger than that of a for-profit firm. Also, nonprofits are required to have a board at all times while commercial companies need one only if they're going public. Add to this the fact that nonprofits usually have more committees, and you'll get a pretty large governing team that needs to be managed.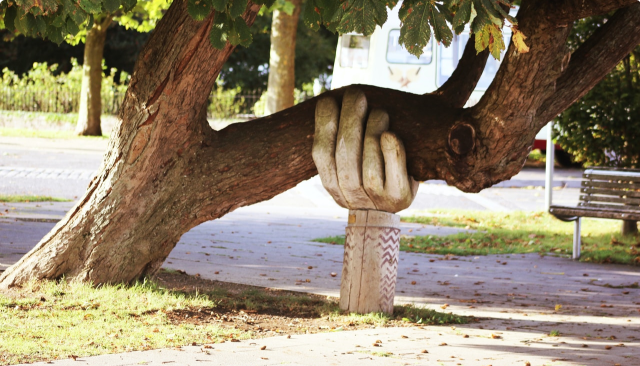 Why do nonprofits need a board portal?
The larger the board is, the harder it is to manage it. That's the main reason why nonprofit board management software is so important. This business tool can improve the efficiency of the meeting and the overall effectiveness of a governing team. Moreover, it can cut costs and save quite a lot of time for directors when it comes to nonprofit board meetings.
Considering that often board members of a nonprofit organization are also involved in other projects, their time resource is quire scarce. And anything that will let them eliminate the time waste becomes valuable. Virtual board portals are created to speed up the meetings.
Using this software, directors can share the required information before the discussion so that everyone gets prepared for an upcoming meeting. Also, they can create a nonprofit board agenda and share it with everyone. Thus, once the meeting arrives, all directors will be aware of current matters, and perhaps, will already have some solutions on their minds.
Board software's pros
Virtual board portals allow remote directors to attend the meeting online without feeling separated from the others. This software also offers voting and poll tools that will be useful for gathering everyone's opinions as quickly as possible, including the thoughts of remote members.
As the meeting unfolds, directors can register minutes within a board portal and record everything that's discussed. These recordings can be accessed later by any third-parties that need to review them, or by directors. Since we've mentioned third-parties, let's talk about another reason to use nonprofit board software.
Nonprofits need to be quite public and transparent. This requirement creates quite challenging issues that can be solved with a virtual board room. It's easy to give authorities or stakeholders access to the repository with documents and meeting minutes so that they can review the information they're interested in. Additionally, board software makes it easy to create reports thus saving directors even more time and effort.
Finally, it's easy to cooperate with other organizations using board portals. It doesn't matter whether the collaboration is temporary or lasting, directors can create separate workspaces for each project and invite external team members.
Since board portals allow organizations to have complete control over the permissions users have, directors can be sure that invited parties won't see more than they have to. Some providers even allow customers to set an expiration date for some accounts. It means, that once this date comes, such a user won't have access to the board room anymore.
Struggle to simplify the board governance?
Find out what kind of software would be the most convenient
Board portals for nonprofits — the most needed features
Most board portal providers offer similar sets of features. However, nonprofits should pay attention to the vendors that have special pricing plans tailored for the limited budgets of nonprofit organizations. You can easily find mentioned non-profit board software vendors. Usually, such providers will state on their websites that they offer discounts or more affordable prices for volunteers and other nonprofits.
Although trying to find the cheapest virtual board room, don't forget about the quality.
Almost any provider offers rather flexible pricing plans that are able to fit different budgets. So look for a board room that will have other valuable features besides the costs.
Any board software must offer automated meeting management because that's basically what it was created for.
It means that such a service should provide you with tools that will let you plan the date for the meeting, create an agenda, share required documents with all the attendees, and integrate the board portal with other software.
Ideally, the calendar management tool should allow all the directors to choose the day and time for the meeting through the votes.
Then it will be easy to determine the date that will be suitable for everyone. Also, it would be nice if the board room can be integrated with, for example, Google Calendar so that directors don't forget about the meeting. Additionally, some providers allow you to set up notifications — you can customize them so that all attendees receive push or email reminders before the event.
Most board portal providers offer a dynamic agenda, and that's what you should be looking for.
Such a feature will allow all the directors to add matters to the agenda and documents that will support others with the required information. Obviously, a board portal should offer an easy to use document management system that includes quick uploading and downloading of files, an OCR search tool, and document commenting.
During the meetings, a board portal should allow directors to record minutes and create polls and votes to make decisions.
Thus, all members will be able to express their opinions clearly, even the remote ones. And if someone needs to access the discussion later, they will have the records of minutes.
The last but not the least is security.
Your board portal provider must protect your documents and discussions with sustainable encryption. Also, it should offer multi-factor authentication to eliminate the data leak due to a human mistake. Additionally, watermarks would be useful.
Benefits of using board portals by nonprofits
This software can significantly level up the workflow for the board of directors of a nonprofit organization. Virtual board portals often provide users with direct and group chats allowing directors to communicate easily and tag documents right within the conversation.
Thus, it won't really matter if some member of the board is not able to come to the meeting of is at all absent for quite a while. They can simply join the discussion in the chat and express their opinions using voting and poll tools. Just add some video conferencing app to your board portal, and you can hold a meeting with remote directors as if all of you are sitting in the same room.
Besides that, board portals allow nonprofits to manage their documents conveniently and keep their activity transparent for the authorities, partners, stakeholders, and so on. It's easy to invite a new member to a virtual board portal and make sure they access only the files you want them to access. So this software becomes a useful tool for collaborations as well.
With board portals, you'll keep all the meetings neatly scheduled, all the agendas laid out before the discussion, and all required documents shared among attendees. Therefore, once the event is started, everyone can skip the exchange of information and jump straight to the discussion thus saving time for everyone.
Finally, a board portal will keep all your documents protected from malefactors and any data leaks caused by a human mistake. You'll have greater peace of mind since you won't have to worry about your sensitive data.
Time to use the modern board management software!
iDeals Board serves board of directors, committee members with a comprehensive suite for governance tools
Visit Website